Mobile App Development Company
We're a Leading mobile app development company. We make it possible to create unique mobile apps for the iOS and Android operating systems. Our mobile app developers are skilled in using AI and ML to construct mobile applications. Do you want to create your own app? Let's discuss !
Start Discussion
Blockchain Development Services
Utilize our reliable and cutting-edge blockchain solutions and services to take advantage of the benefits of blockchain technology, like immutability, decentralization, and transparency. We provide dApps, NFT markets, crypto wallets, DEXs, smart contracts, virtual worlds in the metaverse, and more.
Start Discussion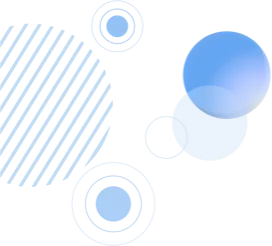 Transform Your Business With Our Experienced
Mobile App and Blockchain Development Services
We build scalable products and provide sustainable solutions. We work with startups and large-scale enterprises business clients . We are the top mobile app development company having fantastic team to offer futuristic Mobile Apps Development Services like IOS, Android, and hybrid app that are empowered with latest technologies such as Artificial Intelligence, Machine Learning and Big data. We provide premium blockchain-based business applications for a range of sectors.
We've provided business operations with the highest level of automation, transparency, and efficiency with our Blockchain development services. We have offices in Australia, New Zealand, and India. Our virtual resources are now assisting 100 clients throughout the world in realizing their goals.
AUSTRALIAN
Australian owned and operated company for global customers
Our Beautifully Crafted Mobile APPs
Our Client's Testimonials
"I am Happy that SAM and their incredible team of developers, they have expertise in their job. their expertise in app development not only conceptualized my idea perfectly well, but also gave me precious suggestions to make it even better, I wish to continue to work with SAM for all my development needs."
Hamza Maqbool
Founder & CEO MyTaxman Pty Ltd, WA, Australia
" Sam was very easy to talk to and was very open to all my ideas. Very Professional. Looking forward to working with him on my project. "
Ethan S
Director, The CornerCo Pty Ltd, Australia
"Sam and his team was very helpful and knowledgeable would definitely recommend him"
Josh Thomas
Founder & CEO - Tradie Linked, Melbourne, Australia
"Sam has been Professional and assisted us with all our concerns and questions. His consultation is valuable to us, Thank you Sam."
Jing Zhu
eHelper App (Co Founder & CEO, Canberra, ACT, Australia
"Genuine Developer, Excellent Communication has performed above and beyond expectations. I had limited budget and Sunrise Techs was the only company in Australia able to meet my budget yet still providing outstanding professionalism. Thanks once Again."
Waseem Hassoneh
Founder & CEO The sealed Nectar, Australia
"Sam is doing great job working on our scientific project with an unusual task. We've even met on Zoom to understand project Better I highly recommend him."
Nikolay L
Founder - CameraX, Australia
"Great Advice on how to effective get a mobile app to MVP stage, Thanks Sam."
Mike Brett
Co-Founder - Babymates, Sydney, Australia
SAM was great, knowledgeable, fast response and very good follow up.
Bosco Chiu
Manager - Daikin Australia
Sam did great work, His timely response is very appreciable. He delivered my App, website and internal CRM on time. Support and maintenance is really good. Happy to work with him and his team.
Dr. Chithra
Sky Skin Clinic, Chennai, India
Our Mobile App and Blockchain Services for Different Sectors
Our dedicated developer team's goal is to increase everyone's productivity and connectivity by encouraging people to develop innovative technology solutions. We are a passionate, committed, and skilled group of app and blockchain developers who prioritize providing customers with high-quality products.