Innovation Unleashed
We beleive in future mobility Innovation
Thrive Hard to acheive it, No mater what !
Welcome to the Future
With the best in class AI Technology
onboard success digitalizing your Business
Blockchain Development
Build decentralized applications or support of a private
blockchain, Through our blockchain development Experts.
We are Sunrisers, Software consultancy registered in Australia (ABN – 50131323972) ideal partner for your digital transformation. We build scalable products and provide sustainable solutions. We work with start-up or SME to a large-scale corporate client with "Customer first" approach. We are the top mobile app development company having fantastic team to offer futuristic Mobile Apps Development Services like IOS, Android, and hybrid app that are empowered with latest technologies such as Artificial Intelligence, Machine Learning and Big data. We are specialized in Chatbot, Blockchain, IOT, DevOps, Cloud computing, AR/VR and many other cutting-edge technologies. Have offices in Australia, New Zealand and India. Sunrise virtual resources are now helping 100 of clients across globe to meet their ambitions. Get in touch with us today to start your new era in ever changing digital world.
Monetization
Our prime focus is always on developing app that got effective monetization framework that can generate revenue.
User Engagement
We bring in all our experience to build applications that user love to use, highly engaging ,user friendly and scalable.
Growth Hacking
We our intelligence to identify and implement suitable gears that will make your app viral and grow organically in a sustainable way.
Working on a diverse range of projects has proven our ability to meet
time frames, budgets and deliver high quality solutions.
We are not just a software development company we are a strategic Mobile app development company, delivering products that will easily scale, strengthening your brand experience along the way.
AI company with passionate team of data scientists and engineers who apply Artificial Intelligence (AI) / Machine Learning (ML) to solve real-world problems and drive your business further
Innovative blockchain and cryptocurrency development company developing peer-to-peer decentralized applications, enterprise dApps and self-executing smart contracts
Waseem Hassoneh

"It is glad to work with Sunrise technologies. They delivered the product exactly what we discussed; their timely response is appreciated. Good team to work with, so thankful in the ways they supported me in making my dream to reality. Good luck for your all upcoming works."


Hamza Maqbool

"I am happy to endorse Sunrise and their incredible team of developers, they have expertise in their job. Their expertise in app development not only conceptualized my idea perfectly well, but also gave me precious suggestions to make it even better. I wish to continue to work with Sunrise for all my development needs."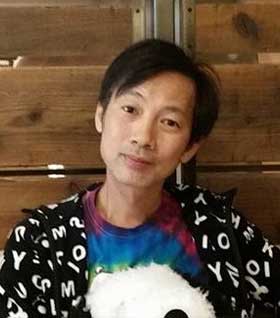 Bosco Chiu

"Sunrise is a very competent company to work with. They are professional and friendly at the same time. I worked with them on my android app, Delivery manager who always kept me updated on project progress. Very satisfying experience overall, I would not mind working with them once again."


Amadi Tio-ong
"Sunrise helped with Process Automation on our Gas processing remote facility project. I would rate Sunrise resources very high in terms of competency and friendliness. Most complicated IT infrastructure and automation scope was engineered perfectly and implemented in a user friendly way. Highly recommended for IoT, automation and process control projects."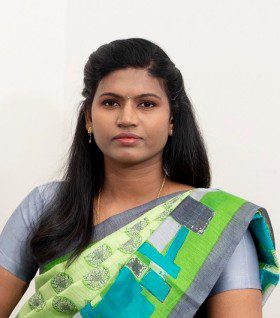 Dr. T.Chithra

"My clinic software and website works are done by Sunrise techs. People are very good to communicate and educate my staffs well how to use their products. Their maintenance and support works must be appreciated. Good team to see all good quality to shine. Wishing you all success and thanks for your all good works."

Ethan S.


"Sam was very easy to talk to and was very open to all my ideas.Very professional. looking forward to working with him on my projects"




Josh Thomas



" Was very helpful and knowledgeable would definitely recommend him "




Jing Zhu



"Sam has been professional and assisted us with all or concerns and questions. His consuluation is valuable to us, Thank ou Sam"



What are you Waiting for,
Get Ready to Start Your Exciting Journey.
We Will Lead You Through the Amazing
Digital world..
Would you like to speak to one of our Developer over the phone? Just submit your details and we'll be in touch shortly. You can also email us if you would prefer.